Madison, WI
It is too difficult to try and capture an experience like exchange in a concise form like a blog post. But in my love of travel, and social media and subsequently blogging, there is little chance I will leave my six months of traipsing around the USA untouched with this blog. I had the opportunity to visit so many different and amazing places around America, I must share it. Thus, I'm approaching this as more of a travel post - and not on the exchange experience itself. Though if there is any last word I can say about any sort of study abroad program, it is this: just do it. What you get out of an experience like it is unrivalled with anything I've ever experienced; and I'm sure, anything I could experience in the future - both good and bad.
Now on (to) Wisconsin!
It's funny how naive I was about Wisconsin - though such ambivalence is by no means unique. I still remember googling where in the states Wisconsin was after first being accepted to Madison. Now, it is little less than merely home.
And here's what I know about Madison and Wisconsin at large.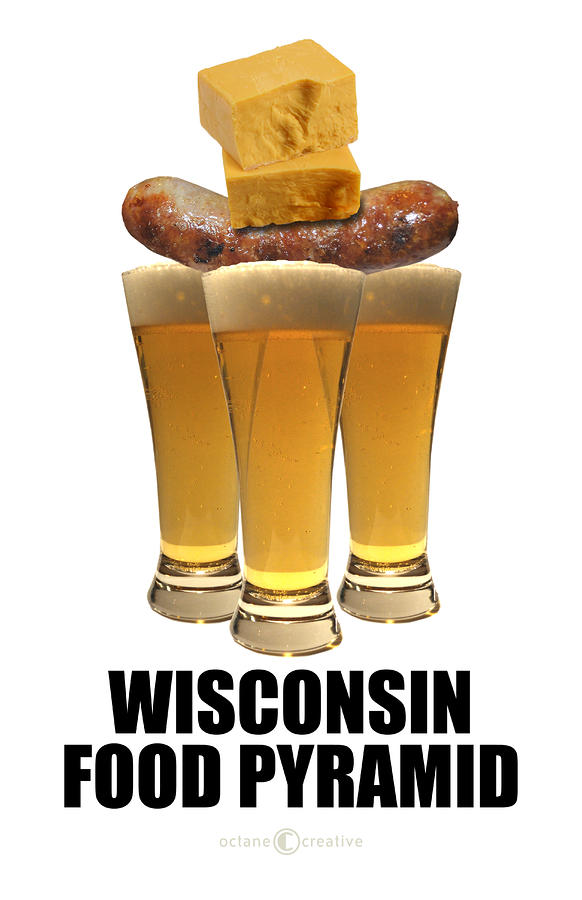 1. They love their cheese. The problem with befriending Dutch people on this experience was engaging in the debate between what was better cheese, Dutch or Wisconsin. What is consistent is their absolute love and pride in the product. I've never learnt so much about the different types and ages of cheese.
2. Food is incredibly strange. Cheese curds and all its varieties (deep fried, wrapped in bacon etc.), whole meals (read mac and cheese or chicken pot pie) on a pizza, brats, beer cheese soup, beer and just about anything deep fried (including pepperoni sauce and mac and cheese) are considered delicacies. I must say I indulged too regularly (particularly the beer). I found myself seeking out Asian food at any convenience (though of course it was always Americanised or "fusion")
3. Food is good though. Madison had an impressive array of quality restaurants. We indulged in Nam's Asian takeout way too often - only finding out its actual store location on our last day. Sushi restaurant Red had some of the best Japanese I've ever had around the world. Food was delicate and high class at places like Harvest, Dlux and Francesca's. And brunch. Oh brunch how I love you. Bassett St Brunch Club, and Dlux both have amazing cocktails and rich, huge brunch meals. A special mention to Mickie's Dairy Bar - a classic diner with portion sizes too big for any man; let alone, woman or child. Also to Ian's. Your pizza may not make sense, with its combinations of full meals with pizza, but its beautiful.
4. They love their beer. Unofficial Wisconsin motto, 'Drink Wisconsibly' pretty much says it all. I do have a new found preference for beer - from the cheapest Hamms to the exclusive New Glarus beers such as Spotted Cow
5. They aren't kidding when they say the Terrace is amazing. I spent every day of the slightly warmer weeks at the Terrace - most often twice in a day. First, in the afternoon to swim in Lake Mendota. Second, to start pregaming on the beautifully colourful and iconic Terrace chairs; enjoying the daily festivities that were hosted there. My favourite place in the city.
5a. The city as a whole is beautiful. I never thought I'd love a small town - and Madison, by any comparison to the cities I'm used to, is tiny. But it has a beautiful charm and absolute gorgeousness to it, no matter the weather. Lake Mendota is a vision - both from Picnic Point, the Lakeshore Path or, of course, the Terrace. Walking down State St, the State Capitol is absolutely radiant, particularly as it is illuminated at night. Spin round and past the construction, Bascom Hill is a giant - not only in its crazy incline but in its beauty and inviting grass for studying, snow angels and flamencos alike. Lake Monona, though far from downtown and only visited once by me is equally beautiful and a gorgeous addition to the Wisconsin skyline. I could go on about the beauty of this town, but its something to be experienced.
6. Despite the party school reputation, they study hard. As one of the top public universities in the nation, Madison is a competitive school. I was very surprised to see that the Journalism School was ranked #1 in the world as that had not been a significant factor in my decision. The libraries were constantly full - and particularly around exams, hosted students till the wee hours of the morning, or rather, all night.
The structure of class meant my reading load was three times what I encounter in Sydney. Plus the added weekly homework, I'm pretty sure that I was studying harder and more consistently in Madison than I ever have in university. And I was definitely one of the slackest. In the week leading up to and of finals week, the usually very to decently populated bars were dead empty save a few exchange kids who indulged in our pass/fail requirements.
7. State St boasted some of the 'trashiest' but best bars. I probably spent most of my time at these bars - never quite hitting them all. A reason to go back I guess; and besides, the knowledge of the daily specials around the area is knowledge that doesn't dissipate from the mind too easily, no matter how many beers and rail mixes are consumed. The floors may be sticky, the decor resembling that of a ranch, the drinks cheap and the clientele sporting my camouflage than I've collectively seen in all my years in Australia. But the bars can always guarantee a fun time because, well, the drinks are cheap. And its always about the company you keep...? But in all seriousness, the lack of airs in the bars - with a dress code so lax, I'd frequent them in my thongs/flip flops/jandals, you never felt intimidated or preyed upon or uncomfortable. Their great density, while a problem for binge drinking in town, always guaranteed a good night as commitment to a bar was low and you could always follow the specials/friends/crowd. Special shout out to Library Bar for the more low key nights, and afternoons with its gorgeous decor and comfy couches. The staff are the loveliest, its so close to the Lakeshore dorms and man, many a good night.
8. People are incredibly polite. In bar situations, men would gladly offer to buy you drinks, take you for a quick spin around the dance floor and actually chat to you before potentially asking for a number or even slipping in a quick line. But a no really meant a no - at least in my experience. I was able to make friends, or was asked to just hang out at lunch, something I am not privy to in the sleazy, meat market of Sydney. Though my favourite story of Midwestern hospitality is crossing roads in Madison. Though it is an impossibly small town, overrun by students, not everywhere will essentially allow for the idiocy of some people (ie me) to stupidly run across the street as a car approaches, slam their breaks, and apologies to YOU.
9. Game Days are not for the weak. An early 7-8am start - particularly after a night out the night before because duh, its Friday - starts off the marathon. Don the red and walk down the streets closed down and similarly flanked in red herald the big game. Pregames and tailgate parties are an alcoholic's worst nightmare and ultimate dream. People are trashed by the time the sun hits its high - particularly the parents who are hitting the hard liquors and dominating the kids with the beer pongs and keg stands.
This is where the drinking games are all in full swing and practicing in the frat houses comes into handy. You make it to the game about an hour into the game - an unrivalled sight of 60,000 red people. Cheering is no idle business, particularly in the spirited student sections. Shouts of 'First and 10 Wisconsin,' the call and response 'Fuck You,' 'Eat Shit' keeps you busy until the iconic Jump Around. There's nothing like the anticipation after the third quarter and as the video starts to roll of some Badger Alum introducing the famed tradition. And then the stadium shakes as everyone, and most importantly the students, just jump.
. [youtube https://www.youtube.com/watch?v=WHYgwC4fyhM&w=560&h=315]
Couldn't have said it better myself. Though my favourite tradition is hearing the strong singalong as Build Me Up Buttercup plays and unceremoniously stops between two plays. But that won't stop the Badgers as the singalong carries on like nothing happens. Gives me goosebumps just thinking about it.
[youtube https://www.youtube.com/watch?v=gnYCdKDI5hk&w=560&h=315]
.
10. Badger Pride is Real and Strong and Unavoidable I knew who our main players were for Football and Basketball and could tell you a basic level of why they would lead to Badger victories. I even fangirled when I saw them in Kollege Klub. I have been following March Madness - waking up early to livestream the Badger games. I watched the Superbowl because the Green Bay Packers were so close. I don't know how it happened but once you're at Wisconsin, you're part of a community. It's so much more than the sports. It's what I always imagined it would be like joining a frat. Wearing a Badger shirt in even Las Vegas would attract a fellow Badger to call out a rallying cry.
I love Madison, for all these reasons and so much more.
And yes, that was the short account.
All photos were taken and edited by me. Follow my instagram @ting1294